Led by Kaveh Kohshnood and Bandy Lee, this Yale initiative aims to significantly advance research and teaching efforts on issues of violence and health - an emerging focus of study in public health, medicine, and the social sciences.  This new academic field is in need of more empirical studies and robust theoretical and conceptual frameworks.
Workshops and Symposiums:
Colloquium on Violence, Agency, and Innovation
Held in the Fall of 2015, and co-organized by Catherine Panter-Brick and Louisa Lombard, the Colloquium on Violence, Agency, and Innovation was sponsored by a Kempf award, and also part-funded by the Women's Faculty Forum.  We hosted a series of talks, allowing Yale students and faculty to meet key academics whose ethnographic research is at the forefront of studies on conflict. 
For example, Séverine Autesserre (Columbia University) and Patience Kabamba (Utah Valley University) - two of the most prominent scholars critiquing international intervention and the dynamics of conflict in the Democratic Republic of the Congo – led a session on 'The Failures of Peacebuilding.'  The session was moderated by Jason Lyall (Yale). 
Dr. Mlambo-Ngcuka, United Nations Under-Secretary-General and Executive Director of UN Women, gave a high-profile address about combating violence against women and promoting gender equity.  She shared the stage with Dr. Gary Barker, Founder of Promundo, an international NGO which works globally to engage men in achieving gender equality and ending violence against women.  The high-profile event, entitled Gender and Violence: Time for Coordinated Global Action, was recorded for the MacMillan Center.
Other speakers included Henrik Vigh (University of Copenhagen) and Mike McGovern (University of Michigan), for a session on 'Bodies and Commodities' moderated by Maria Inhorn (Anthropology).
Violence and Health Student Working Group
The group meets around six times each semester, we discuss current research being conducted by group members, recent publications of interest and project proposals. Each meeting we invite several faculty members from across the campus to share their research and join our discussion. We welcome any students, faculty, staff with an interest in the intersections between violence and health.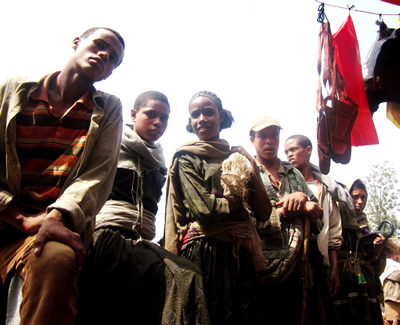 A "Conflict, Resilience, and Health" international workshop was held in October 2012 at the Yale MacMillan Center.  It was led by Professors Catherine Panter-Brick and Kaveh Khoshnood, and funded by the Edward J. and Dorothy Clarke Kempf Memorial Fund, with support from the MacMillan Council on African Studies and Council on Middle East Studies.
International participants included Drs. Jeannie Annan (IRC), Alastair Ager (Columbia, NY), Brian Barber (Center for the Study of Youth and Political Conflict, Tenessee), Theresa Betancourt (Harvard School of Public Health), Stevan Hobfoll (Rush University Medical Center), Rita Giacaman (Birzeit University), James Leckman (Yale), Wietse Tol (John Hokpins), Michael Ungar (The Resilience Research Center, Canada), and Mike Wessells (Columbia, NY).
The "Health and Conflict in the Middle East" Symposium was held at the American University of Beirut in March 2009.  It was organized in partnership with the American University of Beirut and with support from the Yale Council on Middle East Studies.
Publications:
Resilience – From Conceptualization to effective intervention. Policy Brief for Humanitarian and Development Agencies.  Ager A, Annan J, Panter-Brick C (2013). 
Violent Conflict and Population Health in the Middle East.  Molly Moran, Kaveh Khoshnood, Tarik M. Ramahi, Marwan Khawaja, Marcia Inhorn. Editorial: Special Issue of Journal Global Public Health on Violent Conflict and Population Health in the Middle East, July 2011.
Ongoing projects:
Yale's University Violence and Health Group, co-founded by Drs. Bandy Lee and Kaveh Khoshnood, functions as a center of expertise for the integration of science, practice, and policy in the area of violence prevention and health promotion. It is a consulting group for the WHO's Violence Prevention Alliance (VPA), a network of WHO Member States, international agencies and civil society organizations working to prevent violence. http://www.who.int/violenceprevention/about/participants/yale/en/index.html
The Violence and Health Working Group provides academic support to researchers interested in the emerging research and interventions on violence and pubic health. http://publichealth.yale.edu/emd/research/ethics/violence/index.aspx
A group of students are convening to work on projects, thesis, dissertation, community work, that have a focus on violence and health. We will meet about every two weeks and invite faculty members from across the university to join us. This is a chance for students and faculty to share the work they are doing and to give feedback to one another. If you are interested, please contact Kelsey Schuder, kelsey.schuder@yale.edu.
Courses:
The Drivers of Youth Conflict GLBL 499 (Jackson Institute Capstone class, for Mercy Corps as a client, fall 2013).
Humanitarian Interventions: Ethics, Politics, and Health ANTH 386
Health Disparities and Health Equity: Biocultural Perspectives ANTH 583/GLBL 823